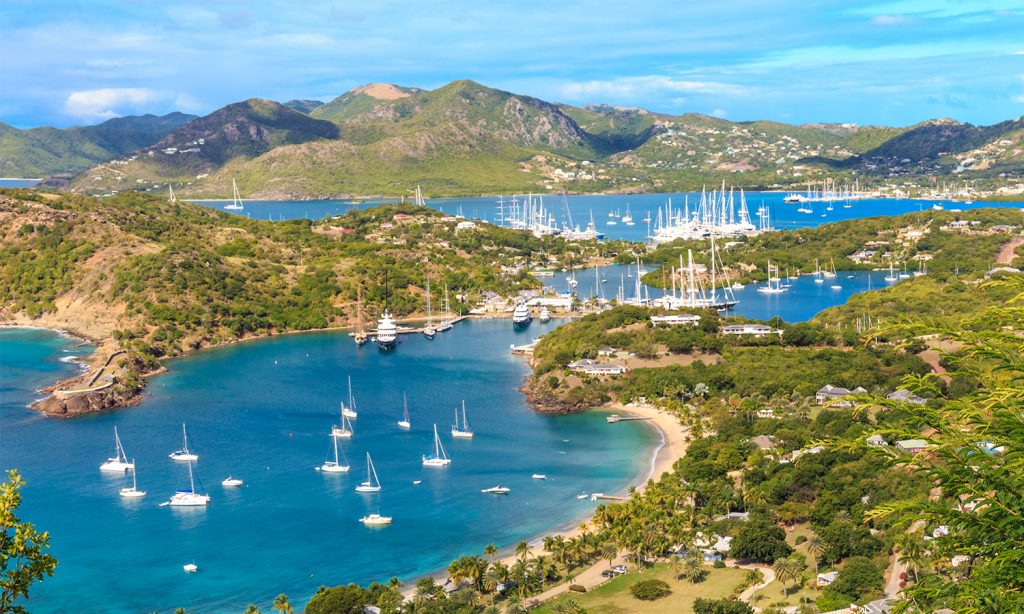 Have you ever considered living in one of the world's most attractive destinations? Do you want to live in a tropical island, highly visited by celebrities and a prized favourite for some of the European royalty? Would you like to invest in a property overlooking the pristine turquoise waters of the Caribbean? If you say yes to at least one of them, Antigua and Barbuda may be right for you.
Why Antigua and Barbuda?
Visa-free travel to more than 130 countries
Citizens of Antigua and Barbuda can travel to 132 countries[2], with visa-free access to more than 20 countries in the European Union (including the UK, France, Spain, and Italy), as well as destinations in Asia (such as Malaysia, Singapore, and Hong Kong).
Minimal physical residency requirement
The residency period only requires a minimum period of 5 days within the first 5 years. As a citizen, you can freely move abroad across different countries without having to stay in the country, allowing great flexibility for you and your family.
You can gain numerous financial benefits as a citizen of Antigua and Barbuda. As of April 2016, personal income tax was abolished. There are no capital gains or estate taxes, and income generated outside of the country will not be taxed.
Great investment opportunities
As a growing popular destination for visitors and wealthy individuals alike, Antigua & Barbuda offers a dream paradise that is unmatched. With low property taxes, you can also apply for citizenship by investing in an approved real estate project, maintain the investment for at least 5 years, and later resell the property. There is also a high return of investment, as the resale potential is high compared to other Caribbean destinations.
Multiple avenues for citizenship
 Applicants have the opportunity to choose from 3 different investment routes to gain citizenship. One of the avenues available is a charitable donation to the National Development Fund. With a minimum donation of at least US $100,000,[1] you can become a citizen of Antigua and Barbuda.
If you need more information about applying to the Citizenship Investment Program for Antigua and Barbuda, please contact the Law Office of Jeff Jiehui Li today.
—————-
[1] Government processing fee, due diligence fee, and passport fee not included.
[2] Current as of October 20, 2017.